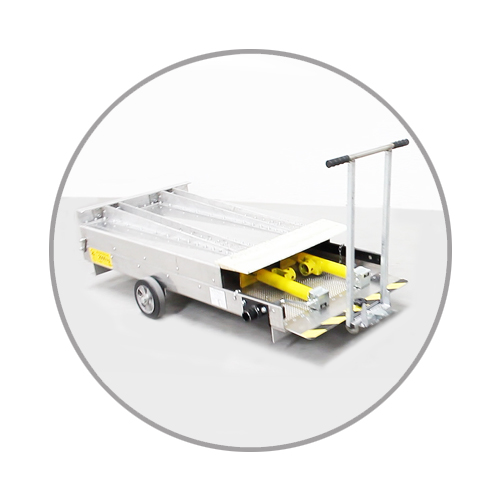 Products
Our innovative Server Rack Installation System is the safest most efficient system available. The customisable design is built to withstand the most demanding schedules.
R1650 Ramp System
The R1650 Ramp system is specifically designed for the installation of server racks. It's optimised for use with battery powered hand driven tugs making a highly efficient system.
T-150 Tipper and Caddie
The T-150 Tipper and Caddie is the perfect solution for maintaining Data warehouse servers. The integrated system dramatically reduces the time it takes to collect and sort hard drives for scan-recording and destruction.